The worst thing that can happen to an event, is to have a poor quality video due to a lack of planning & communication.
Events can leave you time poor
We understand, after all, we shot hundreds of events ourselves over the years and know our clients issues well, as we see it with our own eyes.
Every industry, be it music, corporate, weddings, birthdays has it's own particular set of challenges & last minute issues that can blindside you.
Luckily, with a bit of extra preparation, you can avoid major event videography issues before they pop up. And best of all, your event videographer can handle these for you.
1 - Recording High Quality Event Audio
A poor image can be fixed, but bad audio cannot be. If your event has keynote speakers, special songs, performances, speeches or interviews, it is super important to understand how to approach this.
Your event videography needs to have...
Shotgun microphone for interviews / ambient sound
Lapel mic for interviews / speeches
Audio recorder with inputs for speeches / music
Ability to work with the PA system
Without the above tool kit, the audio cannot be captured in a useful manner that blends into the video well.
Furthermore, what is crucial, is understanding which staff, have what audio equipment like...
Your DJ
MC / Wedding Celebrant
In-House Venue
It is super important for the videographer to get as much information about the above as possible
We recommend sending your Venue / DJ / MC / Wedding Celebrants information to your chosen event videographer, so that they can assess the system and work a plan to capture the sound correctly.
Also important is understanding audio hazards. Your videographer will have far better audio, if they know in advance how to remedy them, as they can affect the quality of the sound recorded for your event video.
Questions to be asked about audio hazards include...
Does the venue have a noisy background from a fridge, gate, air conditioner etc?
Is the venue near a helipad, noisy highway or airport?
Will there be another major event in the nearby vicinity?
2 - Getting an Effective Event Videography Brief
Everybody's events are different, which is why no event should be a one sized fits all brief.

To make an effective brief, the core principles need to be ascertained.
What kind of event needs to be filmed?

What is the overall goal that this video is working towards?

Who is your intended audience?

Where will it be seen?
These criteria then determine…
Run time (is it a 30 minute, long form seminar video or a 30 second highlight video for social media?

Types of cameras used (cinema cameras, DSLR's, GoPros, mobiles)

Crew that are needed (2nd shooter, drone shooter, jib operator)

The moments that crucially need to be captured (VIP's, ribbon cutting, performances)

Style of editing (face paced, slow paced)

Tonality (high colour saturation, monochrome)

Lighting
For the most part, every videography company has a different questionnaire that they need filled in. After getting this key event information, a brief will then be created which lists the overall steps, important decisions & information that are made before filming the event.

It is super important to be transparent & accurate with this information, otherwise the event videography company that you have selected, may not provide with what you and your audience need!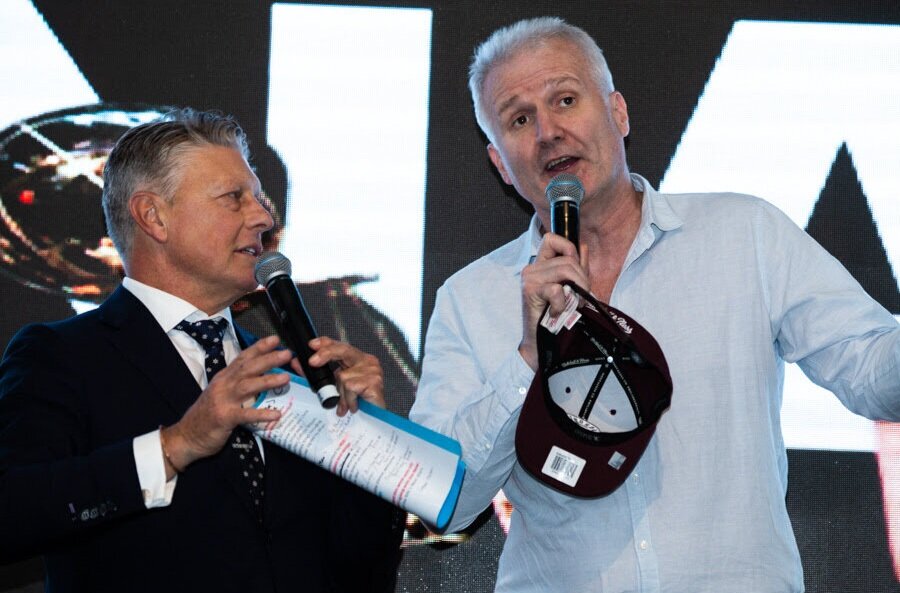 3 - On the Day of Your Event